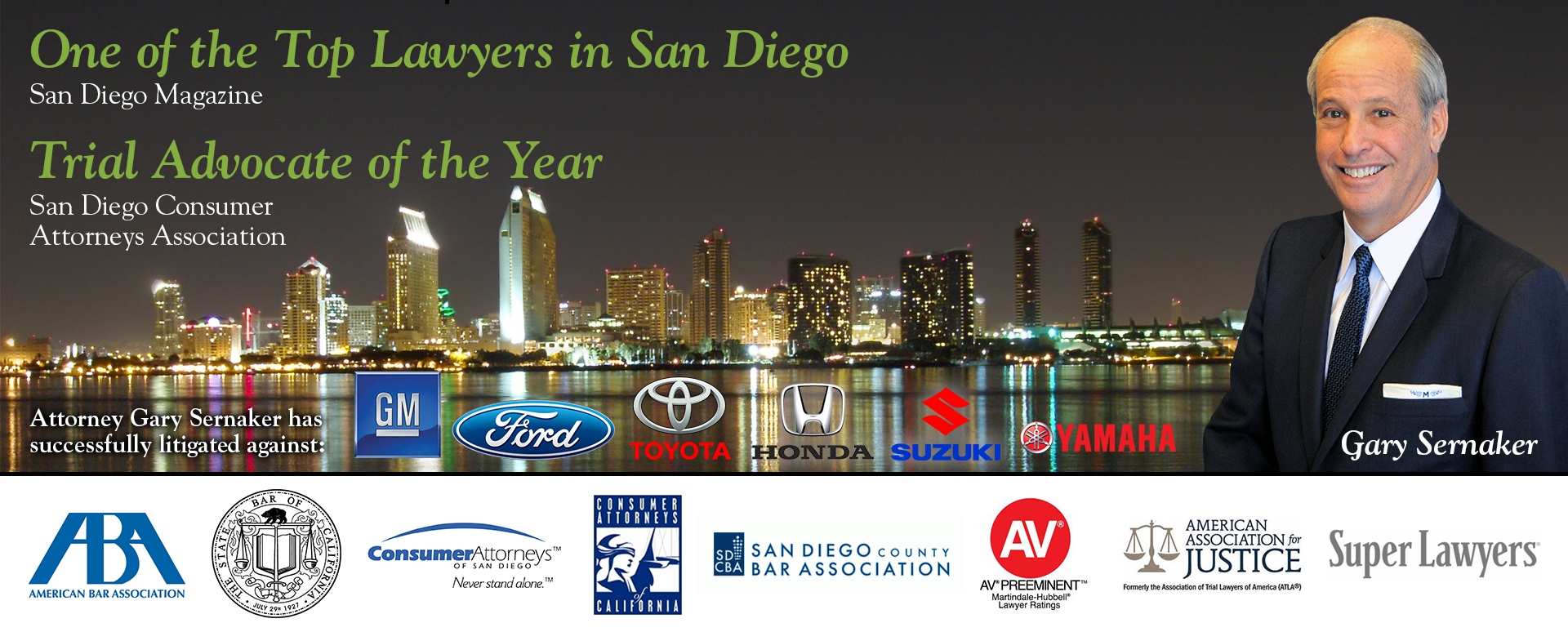 Hire an Experienced San Diego Injury Lawyer

San Diego Injury Lawyer Gary A. Sernaker is experienced in every major aspect of personal injury law from filing of initial claims to trial litigation.  He and his team, which includes Azalea "Ozzie" Garcia, who has been a member of the Sernaker team for over 22 years, are ready and willing to evaluate any kind of personal injury claim and can provide legal advice in both English and Spanish.
AN INJURY ATTORNEY YOU CAN TRUST
With the decades of legal experience that is shared among the members of his team, Gary A. Sernaker guarantees that he will work hard to gain the trust of his clients, that he will diligently represent client interests, and that he will provide each and every client with the attention deserved through an entire legal process.
In addition to being recognized as a top legal professional by the clients form whom he has already won damages, Attorney Sernaker is also highly regarded by his legal peers as a top
San Diego Injury Lawyer
.  He was named the Trial Advocate of the Year in 2009 by the Consumer Attorneys of San Diego, and is honored with the distinction of being an "AV Preeminent Peer Review Rated" attorney, a designation awarded by Martindale-Hubbell.
EXPERIENCE. PREPARATION. RESULTS.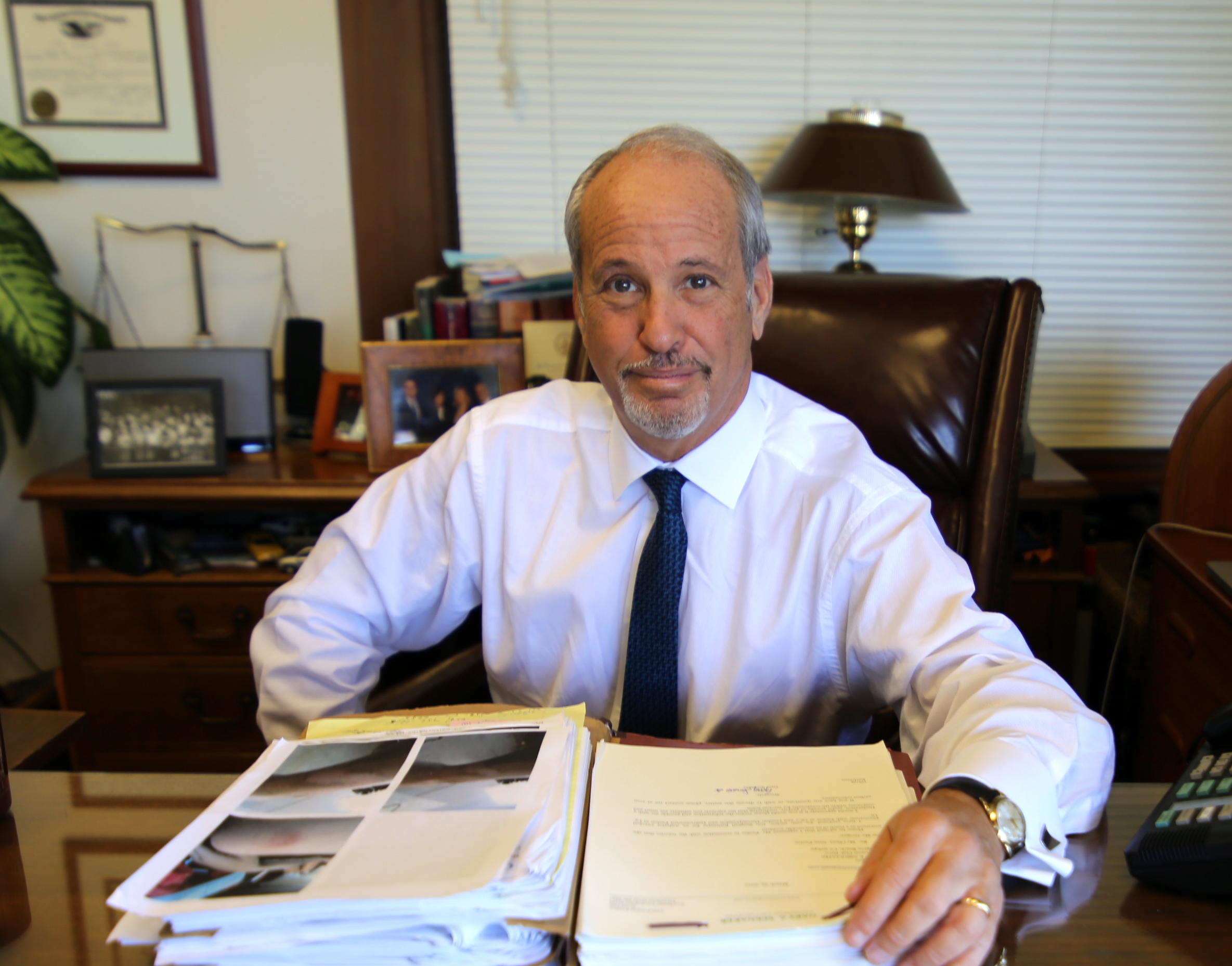 If prospective clients should know anything about working with Gary Sernaker, it is that he is not an attorney who easily accepts "no" for an answer when he represents the interests of his clients.  Clients who are represented by Sernaker can be sure that they will be given the best chance of recovering the compensation that they deserve thanks to his years of litigation and experience as a personal injury attorney.
No matter what type of injury they have sustained, victims injured by the intentional, negligent, or reckless conduct of another person or entity, or by a defectively manufactured or designed product, may have a valid claim for personal injury damages and should speak with personal injury attorney Gary Sernaker today to discover their options.