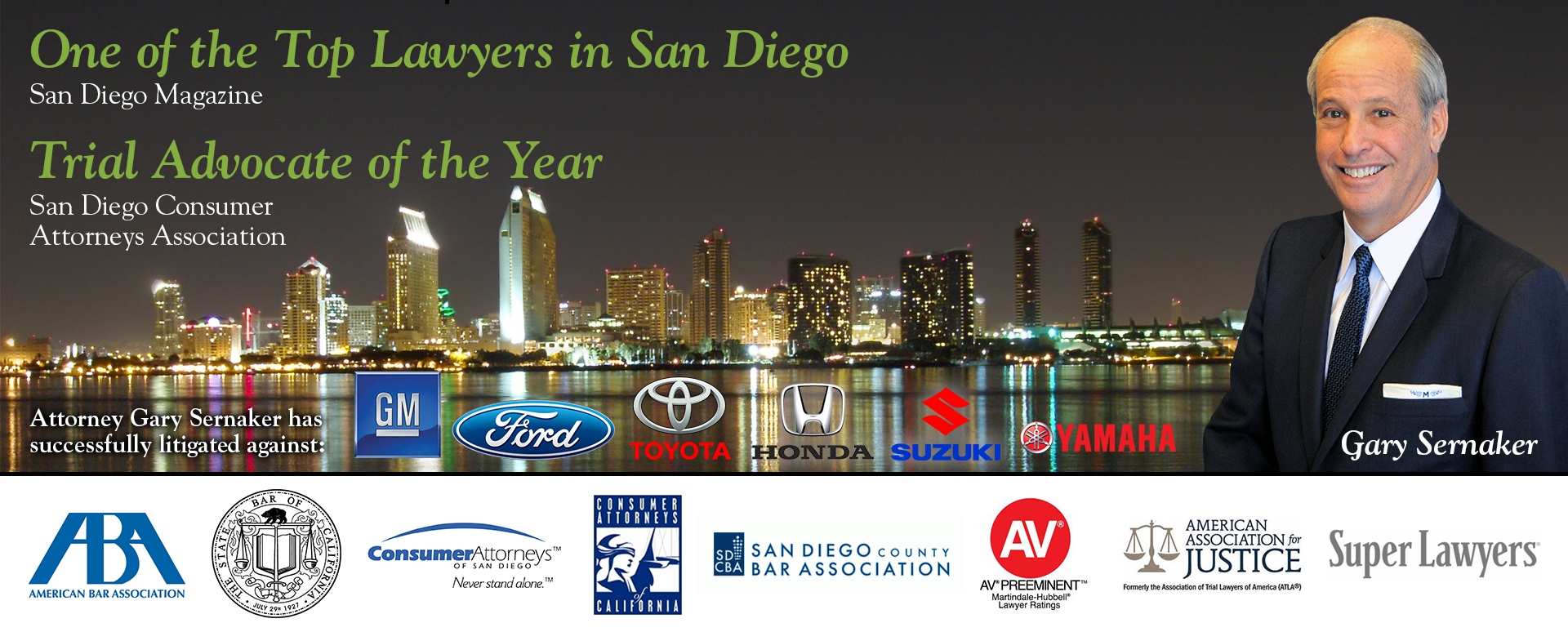 Fighting For the Rights of Those injured by Faulty Products since 1979
When you use a product, you expect it to operate safely. When it does not, and you or a loved one sustains injury as a result, you may have grounds for a product liability claim. After an injury occurs, be sure to document the events right away while they are fresh in your memory, save all documentation such as medical records and receipts and contact an experienced
San Diego Product Liability Lawyer
 right away.
At Gary A. Sernaker, A Professional Law Corporation, we have represented victims harmed by a variety of products, including:


Automobiles


Chairs


Ladders


Escalators


Elevators



Meat-grinding machines


Bicycles


Motorcycles


Household appliances
A San Diego Product Liability Lawyer side to prove negligence
San Diego Product Liability Lawyer Gary Sernaker has an extensive network that he's established with consumer organizations to help him protect the rights of injured victims. He has the resources to fully investigate your claim and knowledge and experience to right the wrongs done to you. Through his network, he's able to determine whether there is any pattern to corporate neglect — information that is not publicly available. It is his goal to expose the wrongdoing and hold the manufacturer and supplier accountable for their harmful actions.
Experts to help prove your case
Successful claims rely on the testimony of experts — those with the knowledge to evaluate, test and substantiate product defects. At Gary A. Sernaker, A Professional Law Corporation, we understand what it takes to prove your claim and have been helping victims of defective products restore their lives for more than 30 years. Gary has identified and routinely works with many highly qualified and well-respected individuals in their fields of expertise to hold product manufacturers liable.
Auto defects
Negligent parties in automobile accidents are not always other drivers. Defects in motor vehicles often involve:


Ruptured gas tanks


Rollovers


Defective passenger restraint systems


Roof crush


Crash worthiness


Automobile or truck tires


Tire rims


We've had extensive experience suing car manufacturers, including GM, Ford, Honda, Toyota, Suzuki and Chrysler. And we bring in auto engineers, accident reconstructionists, seat belt specialists and even biomechanics to help evaluate and prove your case.
Experience. Preparation. Results.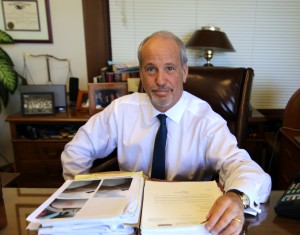 If you or a loved one has sustained an injury due to a faulty product, let Gary Sernaker's use his more than 30 years of experience as a San Diego Product Liability Lawyer to fight for your rights. Mr. Sernaker is a sole practitioner and will personally handle your case to ensure that it receives the attention it deservers. Call today for a free consultation to discuss the details of your case and to determine your legal options.