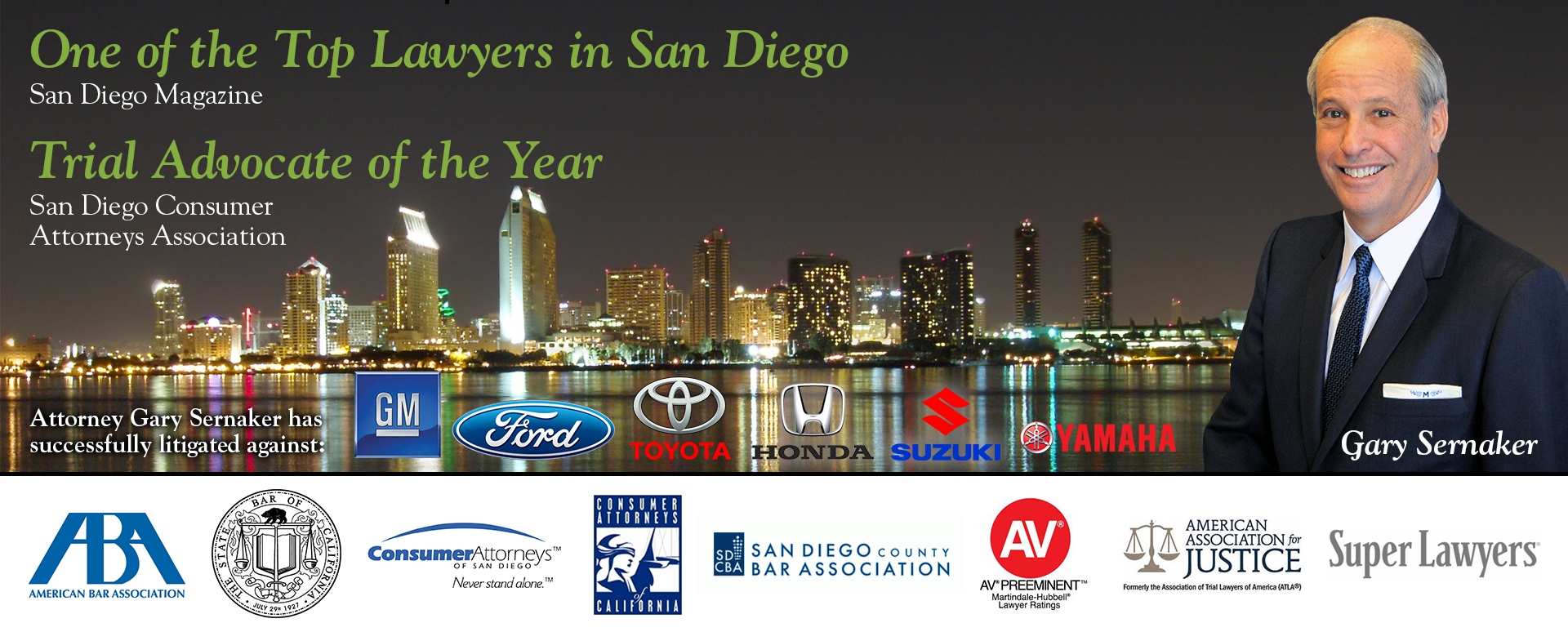 San Diego Car Accident Lawyer
Fighting for accident victims in San Diego for more than 30 years

No one ever leaves their home expecting to be in a car accident, however everyday thousands of people are injured due to the carelessness of other drivers or faulty equipment. A car accident can lead to serious injuries that forever change you life, impair your ability to take care of your family and reduce your earning income. If you have been injured in a car accident due to the negligence of another, you owe it to yourself and your family to speak with an experienced San Diego Car Accident Attorney to discuss your legal options.
A San Diego car accident attorney who knows why and how accidents happen
Gary A. Sernaker is a San Diego car accident attorney who understands a variety of motor vehicle accidents that can occur on San Diego's roadways. The following are some of the contributing factors:


SUV Size — SUVs seem to be getting increasingly larger and their size and design features, including height, weight and bumper design, continue to threaten smaller vehicles. When an SUV collides even at low speed, serious injury can result.


Rollovers — The American obsession for larger vehicles brings inherent risks, such as rollovers. SUVs, minivans and other vehicles with a higher center of gravity are prone to flipping over even when handling routine maneuvers. These accidents can lead to catastrophic injury and death.


Defective Restraint Systems — The feature that was specifically designed to protect drivers and passengers can, in fact, harm them. Many standard seat belt systems do not operate safely and can lead to serious injury or death. These systems include lap-belt-only systems, automatic shoulder harness with no lap belt, door-mounted three-point systems, seat belt buckles that unlatch during collisions, lack of air bags, air bags that open with excessive force, defective door latches and windows


Poorly designed car doors and windows may open or break during a collision, threatening the lives of occupants by subjecting them to ejection and serious injury.


Seat Malfunction — Poorly constructed car seats can have disastrous effects for their occupants. If the seat breaks, the occupant is no longer constrained and is subject to serious injury or death.


Offset Head-On Collision — Automobile manufacturers sometimes fail to provide sufficient front-end structural support on their vehicles. During a collision, this preventable defect can cause catastrophic injury or death.


Failure to Warn — An auto manufacturer can be held liable if it does not properly inform drivers through warnings on the vehicle or through the vehicle's owner's manual of any unique or specific handling issues or restrictions and modifications that can safely be made without rendering the vehicle unstable.


Conversion Van Defects — Modifications made to full-sized, commercial vans pose serious hazards to passengers. The vehicle's stability and structural integrity may be compromised at the expense of leisure. Undue pressure on the rear doors, for instance, may cause them to open during an accident, such as a rollover or collision. Modified roofs may collapse due to inadequate structural support and oversized windows may allow passengers to be ejected.


Gas Tank Rupture/Insufficient Fuel System Integrity — Vehicles designed and built with improperly positioned gas tanks can rupture and explode in flames even during a mild collision.
A San Diego Car Accident Attorney who takes action and gets results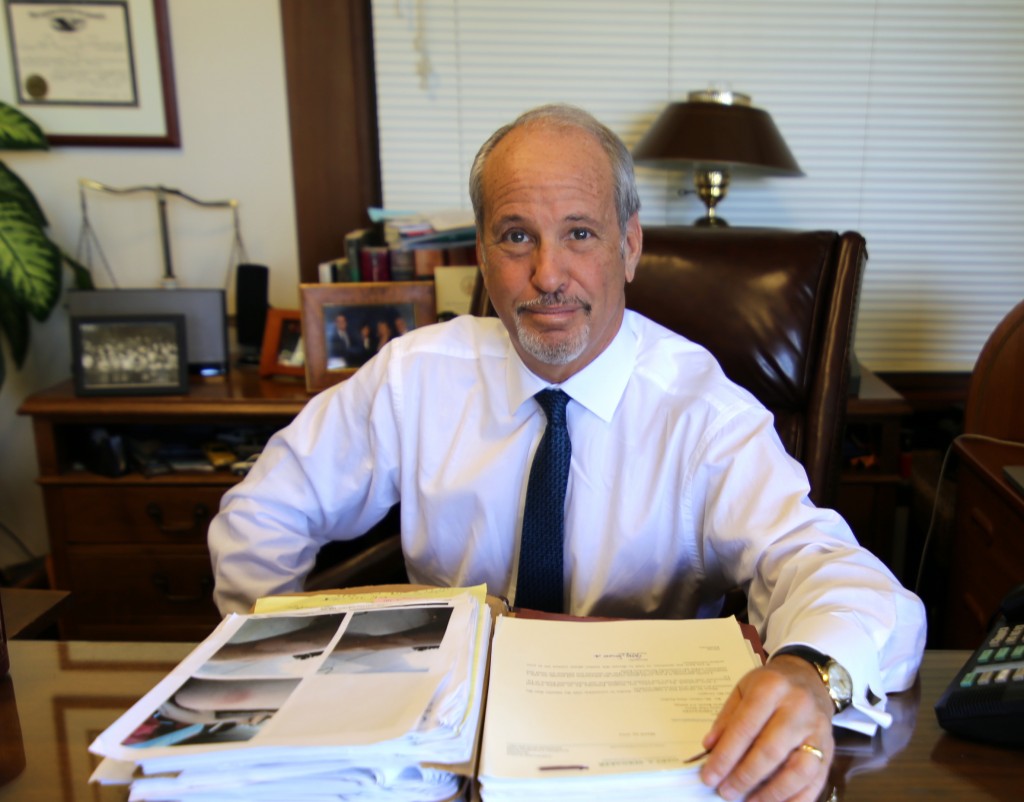 With more than 30 years of helping accident victims recover for their losses, Gary Sernaker has successfully taken on large auto manufacturers in his fight for justice. When choosing a San Diego car accident attorney, there is no substitute for experience as experience builds the foundation for extensive preparation, anticipation of the opposition and refusing to accept no for an answer. That's why our injury law firm gets results.
If you or a loved one has been injured in a car accident, call us today at 1.858.509.0188 or 
contact us online
 to learn if you have a case. We're happy to meet with you at our Solana Beach office or at your home or hospital. Se habla español.